OPS as the UNFPA's Implementing Partner in conducting the "Longitudinal Cohort Study on the Girl and Boy Child"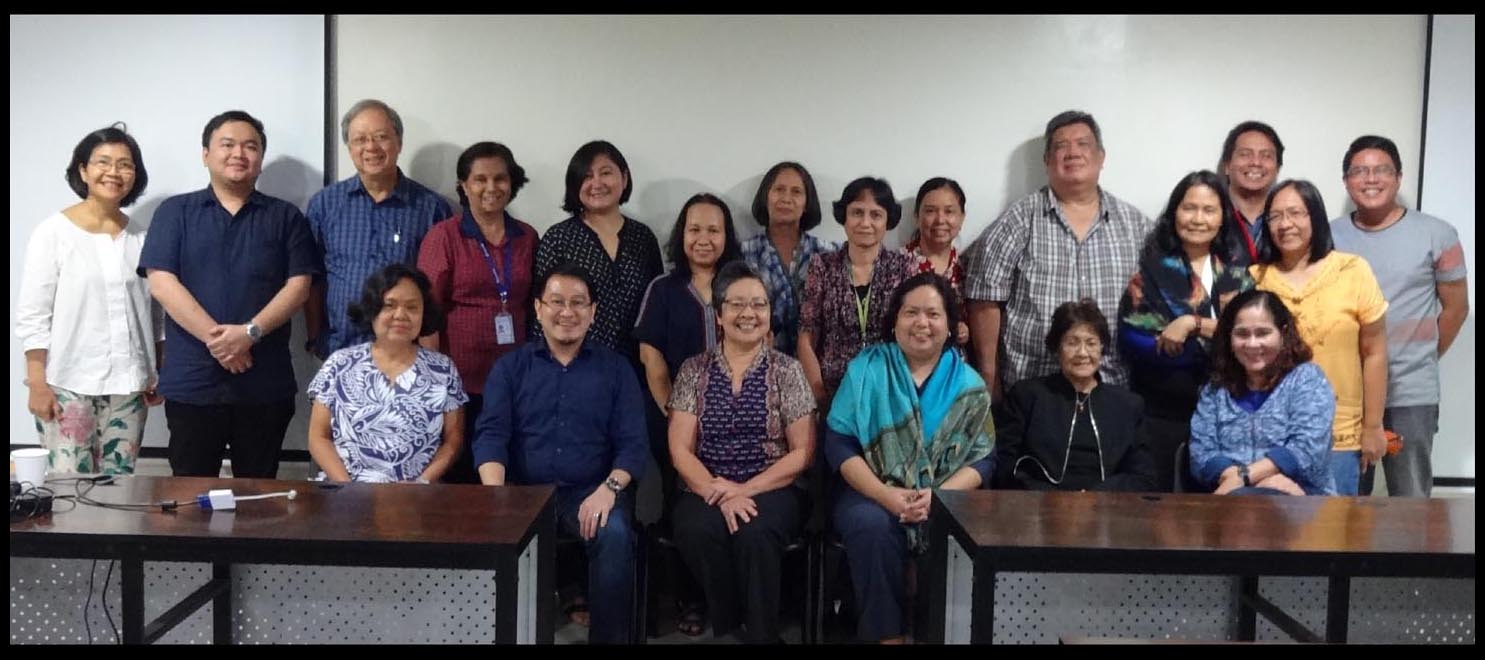 In 2015, the United Nations launched the 2030 Agenda for Sustainable Development focused on 17 goals that member countries have pledged to meet in the next 15 years. The Sustainable Development Goals (SDGs) aim to sustain and complete the progress started by the 2000 Millennium Development Goals: end extreme poverty, inequality and injustice, and ensure sustainable development in the midst of climate change.
Philippine and Global Perspectives on Aging
OPS hosted a research forum on "Philippine and Global Perspectives on Aging" last June 11, 2014 at the Josef Baumgartner Learning Resource Center, University of San Carlos, Talamban Campus, Cebu City. This forum gathered Filipino and US-based researchers who presented findings from their respective studies on aging. Dr. Socorro Gultiano of OPS opened the forum with her presentation on the Demography of Aging in the Philippines. This set the stage for eight presentations on Philippine studies on aging. Dr. Linda Adair of the University of North Carolina at Chapel Hill, and Principal Investigator of the Cebu Longitudinal Health and Nutrition Survey (CLHNS), presented the conceptual framework and preliminary findings of the latest CLHNS study "Multidimensional Pathways to Healthy Aging among Filipino Women" with Dr. Judith Rafaelita Borja and Ms. Lorna Perez of OPS.
The 3rd Edition of the CEBU Book
CEBU: A Demographic and Socioeconomic Profile Based on the 2010 Census was launched on June 4, 2015 at the BPI Cebu Library. Also referred to as CEBU BOOK III, this third edition of the CEBU Book series provides an update of the demographic and socioeconomic profile of Cebu Province, Metro Cebu, congressional districts, and Cebu's constituent cities and municipalities. It describes recent trends in population growth and density, age and sex composition, migration patterns, educational attainment, overseas employment and disability. It also includes a discussion of selected characteristics of households and housing units in the province and its administrative components.
Publications
Association between maternal age at childbirth and adult outcomes in the offspring: a prospective study in five low-income and middle-income countries
C-reactive protein response to influenza vaccination as a model of mild inflammatory stimulation in the Philippines.
Genetic Studies of body mass index yield new insights for obesity biology
Longitudinal Perspectives on Fathers' Residence Status, Time Allocation and Testosterone in the Philippines
Projects
Multidimensional pathways to healthy aging among Filipino women
Multidimensional determinants and correlates of healthy ageing: A review of findings from the Cebu Longitudinal Health and Nutrition Survey
Social context and fertility: A mixed methods approach to survey development
GIS-Based climate change vulnerability and adaptation and risk assessments for Metro Cebu
Summer Certificate Course on Population and Development
Third Edition of the CEBU book: A Socio-demographic profile based on the 2010 census
Longitudinal study of human male reproductive ecology: biological and behavioral responses to changing social roles and impacts on offspring and relationship quality