OPS Welcomes the 3rd Batch of PCPD Scholars to the Summer
Course on Population and Development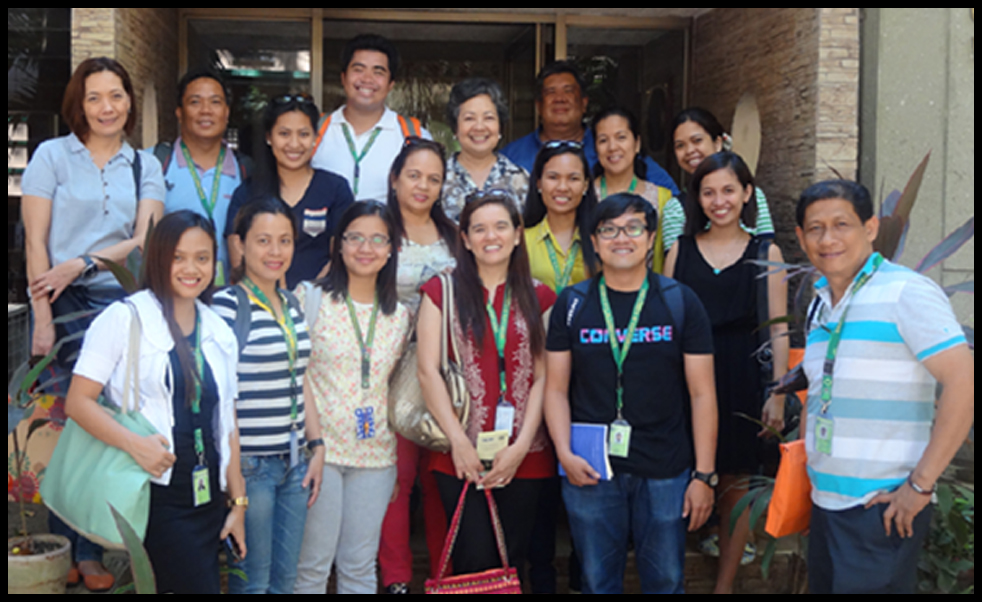 The 3rd batch of students enrolled in the PCPD-sponsored Summer Certificate Course on Population and Development paid a courtesy call to the director of OPS Dr. Judith Rafaelita Borja. This summer certificate course is a joint collaboration of the USC-Office of Population Studies Foundation (OPS) and the Department of Anthropology Sociology and History (DASH) of the University of San Carlos and sponsored by the Philippine Center for Population and Development (PCPD). An offshoot of the PCPD- sponsored Teaching Modules on Population and Development Education for Catholic Schools developed by the USC-Office of Population Studies Foundation, this course aims to provide educators and development professionals a more in-depth understanding of the macro and micro perspectives of population and development.
The certificate course has two graduate subjects namely Population and Development (PD601) and Human Sexuality and Responsible Parenthood (PD602) each having an academic credit of 3 units. The multi-disciplinary faculty includes professors from the University's Department of Anthropology Sociology and History and Department of Psychology of the College of Arts and Sciences, the Department of Economics of the School of Business and Economics, and senior research associates from the USC-Office of Population Studies Foundation.
The PCPD scholars this summer include information and development officers from the Commission on Population from the Central Office, National Capital Region, Calabarzon, Cagayan Valley, Caraga, Northern Mindanao, Davao and Socsargen. There were a few delegates from the Department of Education composed mainly of high school teachers from Laguna and Cagayan de Oro and supervisors from MIMAROPA and Davao Region. Compared to the previous batch this batch has more females (12) than males (4).
This scholarship intends to hone teachers and development professionals with the right concepts, theories and attitude so they could apply their learnings in their respective spheres of work and contribute to local and national development initiatives.